ORDER & DELIVERY
Shipping and Delivery information
You can order DIYTI outdoor collections in the shop or make customized, made to measure orders for your favourite outdoor space and boat interior. For all DIYTI Collections the delivery time is estimated to 6-8 weeks. Find our Terms & conditions and our Delivery policy in the Information section in the footer. You will also find more answers in the FAQ-section below.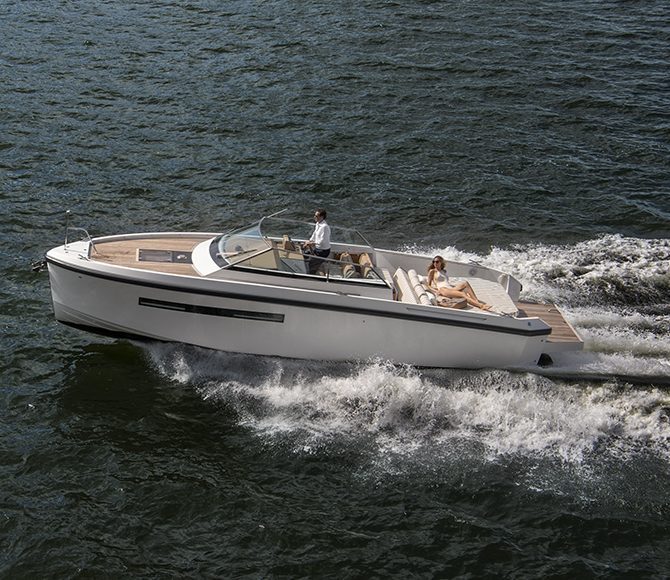 FAQ
Answers to your most burning questions
How is my order delivered?
If the delivery address is in Sweden, Denmark or Finland, delivery is handled by PostNord and if your package is smaller than 120 cm it will be delivered to the authorized PostNord pick-up point nearest you, where the package can be picked up during the following 14 days. When the package has arrived, you will receive an SMS message (number specified by you) with pick-up details. For more information about PostNord go to  www.postnord.se. 
For larger deliveries and deliveries to all other countries (excluding Sweden, Denmark and Finland) your package will be delivered directly to your specified delivery address with your local delivery partner. Please ensure you choose an address where someone will be able to receive the package Monday through Friday, from 9 AM to 5 PM. When the package is on its way to you, you will receive an email from DIYTI/DHL/UPS with your tracking number and a tracking link. For more information on your delivery please email DIYTI at info@diyti.com.
Transport companies 
Smaller pillow and cushion orders are sent with Post Nord My Pack to a distribution point. 
Rest of Sweden – DHL 
Rest of the world - UPS  
The goods will normally be delivered within the time frame specified on the product page on the DIYTI website. Delivery normally takes place on weekdays between 8 am and 5 pm to the nearest gate or driveway for products that are not sent by Post Nord. Please note that the delivery time stated on the website is preliminary. As a customer you will be notified by phone by the carrier the days before delivery for more information about delivery day and time. For questions regarding delivery, please contact info@diyti.com. 
Transport liabilities 
DIYTI is responsible for any damage or lost goods during transport to the customer. The customer is responsible for the goods in case of return. The customer is responsible for ensuring that the products are properly wrapped and returned in good condition. If the customer needs new packaging when returning the item, contact info@diyti.com. 
How can I check the delivery status of my order?
Before you receive your delivery notice you can email us any time at info@diyti.com. Please write your order number in the email or have it available when you call. When your order is being shipped, you will receive an email or SMS/text message from the delivery carrier containing the tracking number of your package and a tracking link.  
Where is my package?
The freight company will contact you 1-3 working days before delivery can take place to schedule a time frame for delivery. During delivery, we will send status updates by email. 
You can track shipments below with freight companies: DHL and UPS 
DHL:  http://www.dhl.se/sv/express/godssoekning.html 
Can I cancel a purchase after placed order?
You can regret a Custom-made purchase up to three days from order date before the production of your product starts. Unfortunately, after the production is running, there is no opportunity to cancel your purchase. This policy only applies for custom made orders, not for stocked items.  
If you regret a Custom-made purchase, DIYTI must be clearly notified before deadline for regrets has expired. You must specify name, address, order number, and other relevant information in an e-mail to info@diyti.com 
How do I place a special order for companies or organizations?
Please contact DIYTI at info@diyti.com for all company special orders. It will be our pleasure to help you come up with a good solution for your organization or business. 
Does DIYTI only deliver to physical addresses?
Our delivery partner only delivers to physical addresses. DIYTI is unable to deliver to Post Office boxes and/or Military Post Offices.
Does delivery take longer during busy order periods and holidays?
Because our covers and textile products are sewn-to-order, delivery can sometimes take a little longer than usual during busy order periods. For example, during holiday seasons. 
We always update our Shipping Information to reflect changes to delivery times. You can find up-to-date shipping information on our product pages and on your personal order confirmation. 
Personal service
OTHER QUESTIONS?
We're always happy to help, just mail us your question or feedback at hello@diyti.com